Students are placed in following leading organizations.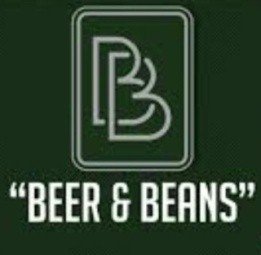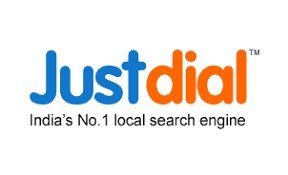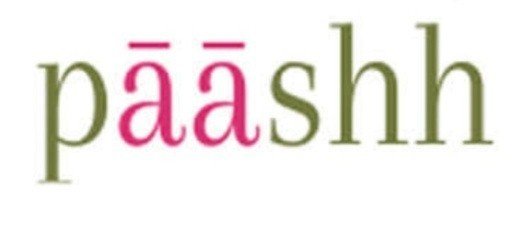 List of Placed Students of Academic Year
Year
Number of students placed
Course
Name of Student
Name of the  employer with contact details
2014-15
40
BCA
Magade Mayuri Shantilal
eaton
MCA
Nadaf Mohammedazim Akbar
GOQii technology ,Mumbai
BCA
Lavate Aniket Vilas
Grras solution
BBA
Shah Neha Ramesh
Eclerx Services, Financial Analyst
BBA
Pranav Kavediya
ZOSB
BBA
Jangid Richpal
WNS magarpatta,Team lead
BBA
Gangawane Vijaykumar S.
SIOM
BCA
Laukik Chemburkar
Alltaka Pune
MCA
Peshawerya M Arati
Slk software services pvt limited.  Comerzon yerwada
BCA
Akhilesh Shukla
ADP pvt ltd,Sr.Technical Associate
MCA
Bhagyashri Kanthak
Cybage, Pune
B.Com
Mir Raza Ali
Flypax tour
MCA
Saurabh Kshirsagar
KPIT, Gurgaon
MCA
Swapnil Naik
WNS Glogal Services, Magarpatta,Pune, Deputy  Manager
MCA
Gerange Kiran Balu
Aurus Tech
MCA
Rupali Memane
Arihant College
MCA
Rameshware Potwale
Business, Thane
BBA
Gaikwad Kunal Ravindra
Optimized infotech.Digital marketing
MCA
Roy Samir Chandra Subhash
Cybage software ltd, kalyani nagar pune, Test Lead
BCA
Sharik Inamdar
Snapbizz cloud tech pvt.ltd office in Banglore , Area supervisor
MCA
Gayali Prajakta Suresh
Satva Roots pimple nilakha, Sofware Developer
MCA
Dahale Abhishek Shantanu
Infosys phase 2, Knowledge lead (SME)
MCA
Morajkar Sailee
TCS, Commerzone ,Yerwada,Pune
BCA
Sondhiya Abhijeet B.
Compucom
MCA
Shekh Salman Ahamad
AQM PVT LTD, MUMBAI
MCA
Shaikh Afreen Issaq
ISG eSolutions Pvt. Ltd.
BBA
Aneri  Mehta
Pune e stock broking Pvt ltd
MCA
Singh Shalendra Kumar
512 Amy Base Workshop , Khadki,
MCA
Furtado Priyanka
THHS school karve nagar pune
BCA
Jadhav Bhushan Kishor
Business
B.Sc.(HS)
Pawar Harshal Ranjit
Westian,Pune
BCA
Chapekar Aditi Deepak
Ansec,team leader
BCA
Ezekiel
Amazon.com, team leader
BCA
Shivratri Akshay Dattatray
Software testing
BCA
N S Vaidish
KPIT
MCA
Patil Dhairyashil Vijay
Proboblis  Solution(Business)
B.C.S.
Tamboli Asif
Snapbizz cloud tech pvt ltd, Banglor
B.C.S.
Deokule Mayur Kamalakar
Redhat India Pvt Ltd, Magarpatta.
MCA
Gutte Balaji Shankerrao
Wipro tech
Year
Number of students placed
Course
Name of Student
Name of the  employer with contact details
2015-16
14
BBA
Kavediya Pranav
Capita. Kalyaninagar, Executive
BBA
Aqeel Ansari
Business
B.Com
Rahul Kumar Mishra
Self Employed
BBA
Jani Suraj
Tech Mahendra ,Team Manager
BCA
Manisha Mondal
Vodafone,kharadi.
MCA
Gaurav Kulkarni
SA Technology ,Web admin
B.Com
Rawal Madhubala Nareshkumar
Classes
BCA
Thakkar Chirag
Wipro tech
BCA
Kadam Aaishwarya
KPIT
B.Com
Sundrani Khushboo H.
dision communications, Mohammadwadi, Accounts executive
MCA
Randive Sanket Sanjay
Blackworld, Thane, Game Developer
BBA
Shahhaaz Khan
HR Consultant
BCA
Gadekar Sanjeev
Proboblis  Solution
BCA
Snehal Sainath Tipukude
Gyanyog Infotech Ltd.
Year
Number of students placed
Course
Name of Student
Name of the  employer with contact details
2016-17
12
MCA
Karale Amruta Vijay
V L Webtech, Pune
B.Com
Adamuthe Akshay P.
TOSBS - The One Stop Business Solution,
BBA
Modi Sunny
E-Clerx Hinjewadi Phase 2 , Financial Analyst
BCA
Ghatge Vaibhav
Nerdy Turtlez, Application Developer
B.C.S.
Shaikh Asma Nabilal
Ssdc culture Pvt Ltd, Administration
BBA
Thorat Vijay
Business,  Director, Affluence (Potain Tower crane Authorised Dealer)
B.Com
Singh Pranjal
Teacher course (ECCED)
BCA
Fernandes Melvin
Amdocs, Magarpatta
BCA
Ashish Kumar
Mphasis,Kharadi
BCA
Kamble Pushpawati
Aptech Infotech
BCA
Kshirsagar Sanjana
Ecotech, Kondhva
Year
Number of students placed
Course
Name of Student
Name of the  employer with contact details
2017-18
32
B.Sc.(HS)
Karan Tambhare
Burger King
B.Sc.(HS)
Pranay RATHOD
Burger king
BBA
Gaurav Singh
U s polo assn, Manager
BCA
Shubham Sudhakar Padalkar
Citi Corp Services, EON IT PARK KHARADI, PUNE, Tech Associate
MCA
Raman Kumar
Krazy Mantra
MCA
Mahatma Varun
Wipro tech
MCA
Mahatma Hitesh
Wipro tech
MCA
Andhare Ganesh Vilas
Effortsys Technology, kharadi pune
BCA
Navale Gayatri Suresh
 Drushti Technet Pune , Linux Admin
BCA
Azad Mulani
Accenture, ASE (Associate Software Engineer)
BCA
Mahale Rohit
AffinityX , eon IT PARK
BCA
Sayed Salim Ahad
Eaton Technologies Pvt Ltd
MCS
Bhogawade ANKITA MANGESH
AffinityX , eon IT PARK , WEBSITE DEVELOPER
MCS
Kharmale Bhagyashree
Tech Mahendra
BCA
Praneet Jaiswal
UI Designer, Freelancer
MCS
Sanjay Kumar
Atos, Hinjewadi, Associate Consultant
MCS
Bhoite Tejas Ramesh
Atos, Hinjewadi
MCS
Suryawanshi Shubham S.
Eaton Technologies Pvt Ltd
MCS
Neha Prakash Wadkar
SANDS Technologies
MCS
Memon Aftab Irfan
Vodafone India service Pvt Ltd , Assistant manager
MCS
Killarikar OMKAR
Biz4 solutions pvt. Ltd., Senior Programmer
MCS
Rakh Ashish Vishwanath
SANDS Technologies, Software Developer
MCS
Kumar Bhupindra
Tech Mahendra
BCA
Bonde Shrijeet Dhananjay
Star enterprises, Tadiwala Road ,Team Manager
BCA
Chavan Raviraj Vaijanath
IBM india Pvt Ltd Hinjewadi, Technical Support Lead
BCA
Gaurav Rawal
Animation Capita
MCS
Mule Aniket Dnyaneshwar
Accoona Global pvt ltd, Pune, Sr. QA Engineer
B.C.S.
Kawale Shradha Sushil
Tech Mahindra, gigaspace, viman Nagar, pune, CSA
B.Com
Jagtap PRADNYA Gautam
Flypax tour,10k, swarget Tilak road Pune, Sales Manager
MCS
Sayyed Afreen Mushtaque
Tcs, ITA
MCS
Tapkir Priyanka Raghunath
TCS
B.Sc.(CS)
Manpreet Singh
Arihant College
M.Sc.(CS)
Ashish Rak
SandS Technology, Fursungi
Year
Number of students placed
Course
Name of Student
Name of the  employer with contact details
2018-19
37
MCS
Sayali Landge
SQL Developer
MCS
Dhanshree Kanble
Tech Support
B.Sc.(HS)
Harish Rathod
Bellona Hospitality Services Limited
B.Sc.(HS)
Prafulla Pawar
Business
B.Sc.(HS)
Pranay Rathod
Burger king
B.Sc.(HS)
Choudhari Jafarshareef
Quality Inn Mint station back side pune
B.Sc.(HS)
Pratimkumar Shinde
Keys parc etiques viman nagar pune
B.Com
Bora Leena Sharad
Self owned  business: teaching German, Yoga trainer
B.Com
Jain Komal
makeup artist
BBA
Ramgade Poonam B.
U s polo assn
BBA
Cyrus Simon
Tech Mahindra Pune, Sales Advisor
MCA
Shrutika Parmar
Tata Consultancy Services
MCS
Surbhi Sonal
System Engineer
MCS
Gonepudi Ramesh
Cybage, QA
MCS
Goyal Komal
Cybage, QA
B.C.S.
Avisineni Narayan
Executive ,  Tata Communications
BCA
Hasnani Simran Ramzan
Universal ,Senior faculty
BBA(CA)
Shubham Kshatriya
Cognizent, Sales force Technical Support
BCA
Dal Hatim Khozema
Vfx course from time and trend academy
MCS
Tomar Vaishali
Tata consultancy services, System engineer
MCS
Rathod Surekha Namdev
Infosys BPM, Tech support engineer
BCA
Akshay Ashokkumar Jain
Sleek Kitchen International Private Ltd.
B.Com
Rajpal Diksha
J K R INFRASTRUCTURE ,Accountant
B.Com
Adagale Sanket Raju
Bookmyshow
B.Com
Jain Payal
Sha holchand danaji.50, Accountant
B.Sc.(CS)
Prajyoti Sagar
Pride Group of Companies
B.Sc.(CS)
Pawan Solanki
Competitive exam (UPSC)
B.Com
Shubham Adulkar
WTC Kharadi
B.Com
Nitin Rawal
Sales Marketyard
B.Com
Pooja Shetty
BPO
B.Com
Bhavika Sethiya
HDFC Bank
B.Com
Himani Shan
HDFC Bank
B.Com
Priyanka Rathod
HDFC Bank
B.Com
Komal Jain
HDFC Bank